Our items for sale include:
Household furniture, clothing for all seasons, shoes, children's toys, school supplies, kitchen items, etc.
We will gladly accept donations of gently used items during normal hours of operation. For pick-up of furniture or other large items, call (708) 965-8181 to schedule an appointment.
The Thrift Store Is Located At Emmanuel Church
(Click here for location map and directions)
Hours of operation:
(Due to current Covid-19 restrictions, hours of operation are temporarily limited to Fridays only, 9:00 AM to 12:00 PM)
Thursday, Friday and Saturday 9:00 AM to 12:00 PM
Volunteers are always welcome at the Thrift store!
Volunteers can earn community service hours, while having fun with other volunteers.
If interested in volunteering, call 708-965-8181 – Leave a message for Sherry.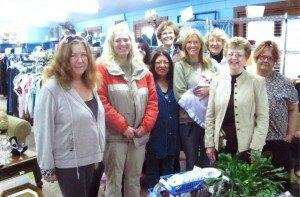 Friends Of The Thrift Store